SEQUALS is a partnership working in Further Education and the Work Based Learning sector to improve teaching and learning and promote equality, diversity and inclusion. Established in 1996 and based in Shipley, West Yorkshire, we provide accredited training and consultancy.  Our training courses take place at different venues in West Yorkshire
The SEQUALS approach
Sequals is committed to working in practical ways in training, research and consultancy.
Quality: How we teach and how we pass on skills at SEQUALS is based in  our research and current requirements of Further Education. On our training programmes small groups help to make courses friendly, fun and provide an inclusive learning experience.
Blended learning: We use a combination of learning methods in fully equipped and accessible classrooms. We carry out workplace observations and hold individual and group tutorials – face to face and online. Assessors and Verifiers also have the opportunity to become familiar with on-line student assessment and e-portfolios.
Continuing support:  Our approach to consultancy is developmental. As a critical friend we work with you over time to make sure your service is fairer, more inclusive and more effective. On our courses students new to Further Education are able to progress from one qualification to another and to receive references when they find their chosen employment.
 Who are we?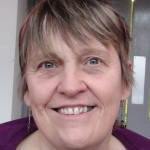 Sandra Rennie specialises in education and equality and diversity. She has over 20 years experience as a lecturer and a manager in Adult Education and FE Colleges. A qualified Post-16 teacher who has taught on PTLLS and CTLLS courses over a number of years, she has a Masters degree in Social Studies and holds Quality Assurance qualifications. As well as teaching, Sandra carries out research and provides consultancy for Further Education and Higher Education organisations.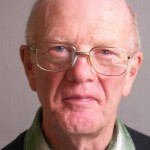 Bob Walker has a background in community economic development issues with a particular interest in West Bowling in South Bradford. He worked for 12 years in management services and in production management. Following a career change he worked as a community skills tutor and an Adult Education organiser. Bob headed a community enterprise development agency in Bradford's voluntary sector before helping to set up SEQUALS. He now provides the back office services and research support.